This is my new favourite toy, the Kink BMX Carabiner Spoke Wrench. I'm sure for some people it sounds completely pointless and for others, like me, it's the best thing since…well…the last cool thing.
I separate my house keys from my car keys just in case I left something in the house when I'm heading out for a ride. That way I don't need to shut the car off if I have to unlock the house to get back in…ok, so, it makes perfect sense to me. So in that situation something like a carabiner is the perfect solution, all my keys are kept together until I need to separate my keys (which happens way more often than it should).
Now as a spoke wrench it looks pretty big and clunky, but works fine on my 36 hole 20″ Alienation rims. Actually for many years I have been using the old circular spoke wrench with way more spoke size options than I would ever need. And I always find it hard to use because it's so small with my clumsy Gigantor fingers. I can now get a whole lot more leverage and better feel for spoke adjustment.
The convenient thing is the spoke key is always ready for any running repair and not hiding away somewhere in the bottom of the tool box or floating around the back of the car. It's not like you will always need to use a spoke key but chances are with 72 spokes on most bikes it will come in handy from time to time.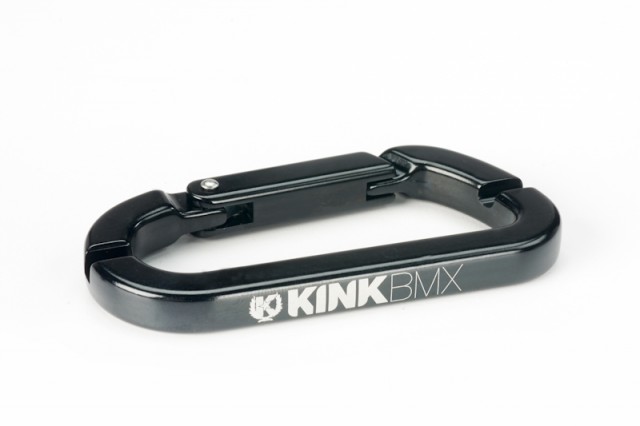 Colors: Black, Silver, Gold
Made From 7075-T6 Aluminum
Fits 3.45mm (0.136") Spokes
Clip It On Your Jeans
Hang Your Keys On It
True Your Wheels With It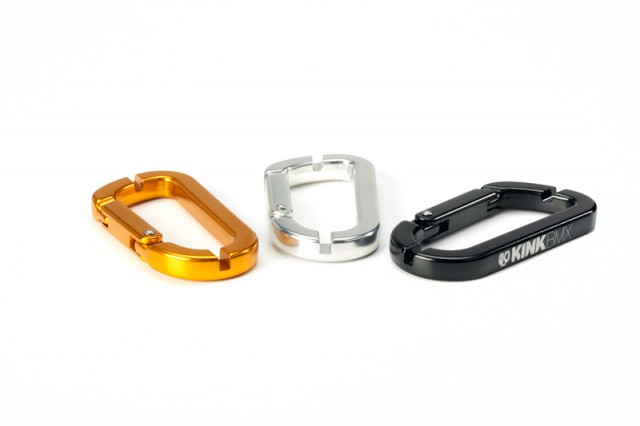 Kink BMX is distributed in Australia by Elite Cycle Imports.
Tags: None