The 2015 UCI BMX Supercross six round World Cup series kicks off in Manchester, UK on 18-19 April 2015.
It's not surprising that there are huge fields, with 154 male riders and 55 female riders entered. As we near Rio individual results and country points become more and more important to determine how many spots a country may earn and who will line up for the third appearance of BMX racing at the Olympic Games.
Amongst the rider lists are strong contingencies from the power countries; Australia, USA, France, Netherlands and Columbia. There are many superstars amongst them and even more riders out to make a name for themselves over the next 6 months of the Supercross Series and 16 months leading into the Olympics.
In the men's class Great Britian's Liam Phillips has dominated at Manchester winning the event the past two years and looks to take the three-peat. He had Australia's Anthony Dean hot on his heals all the way through the series, all eyes will be on Dean to see if he can steal the show at Manchester. The current world champion Australia's Sam Willoughby will also be in the mix and after taking the World Cup wins in Papendal and Chula Vista last year you can never write him off. Two times Olympic champion Latvia's Maris Strombergs will be amongst the favourites as he also took two wins last year at Berlin and Santiago.
In the women's class the 2014 World Cup champion Australia's Caroline Buchanan will be back as will the current world champion Mariana Pajon from Columbia, both of whom took two wins each at last years series. Laura Smulders from The Netherlands took the remaining win in from of a home crowd at Papandal.
To point out just a few riders from the massive field isn't enough to display the depth that will be lining up on the weekend. This is a showdown you won't want to miss. Check the links below for where you can find the live feed, a schedule and results as they happen.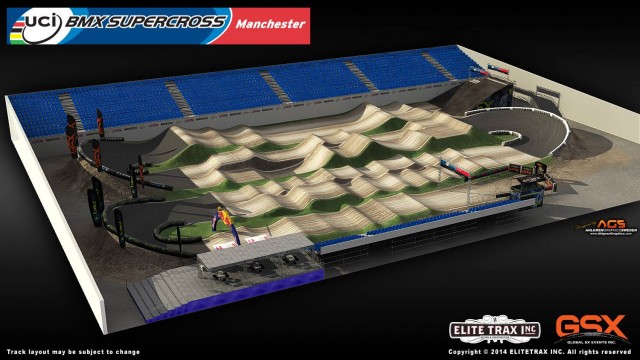 Tags: None